Type
Mammals
Color
Grey
Kingdom
Animalia
Phylum
Chordata
Class
Mammalia
Order
Carnivora
Family
Felidae
Genus
Felis
Size
Around 30cm
Russian Blue
Timid and recluse, the Russian Blue is a type of cat who steers away from socializing but turns into a cuddle bug as soon as they're alone with their favorite person. They earn their name due to the gorgeous silver blue coat, paired with their emerald green eyes and muscular structure, these cats have quite the striking appearance. Independent and calm, this breed is good for solo families or seniors.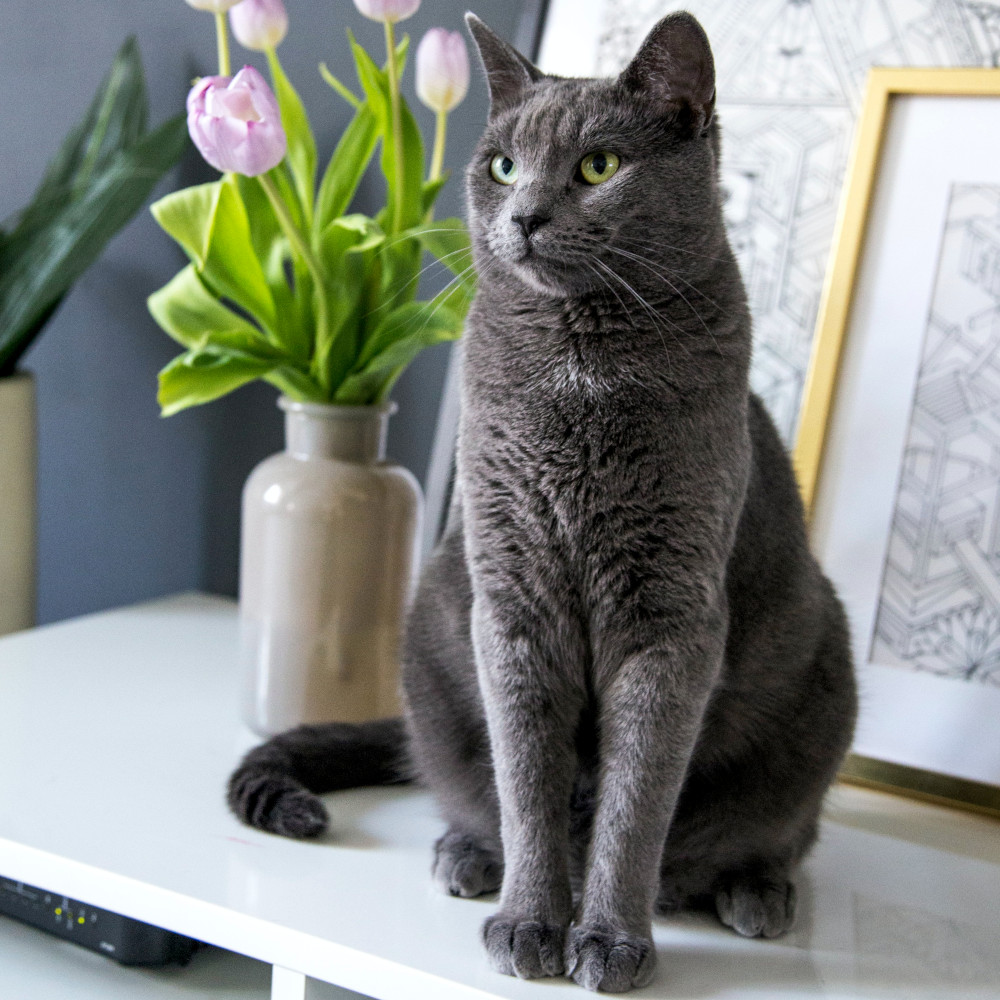 Added by RinaK
Class

Color

Description

Family

Genus

Kingdom

Order

Photo Source

Phylum

Size

Title

Type

Unique
Viewing Sample # 682
Upload To Gallery
Please login with your ACDB account to upload!
Related