Type
Dog
Mammals
Color
Black
Brown
Gray
White
Kingdom
Animalia
Class
Mammalia
Australian Cattle Dog
When Australian stockmen required a herding dog to help control the half-wild cattle and sheep, the set out to breed one. The process began in the 1830s when a stockman named Timmins crossed a Smithfield, a tough but noisy working breed, with a Dingo. The resulting Timmins Biter had the Dingo's silent ways but proved difficult to manage. A further cross with Collies enhanced tractability, but barking became a problem once more. Again, to improve temperament, Dalmation stock was introduced. TO further develop working ability, the Australian Kelpie was interbred. This final cross produced just the versatile canine the stockmen were searching for. Their creation, the Queensland Heeler, later renamed Australian Cattle Dog, possessed stamina, reliability, and uncanny intelligence.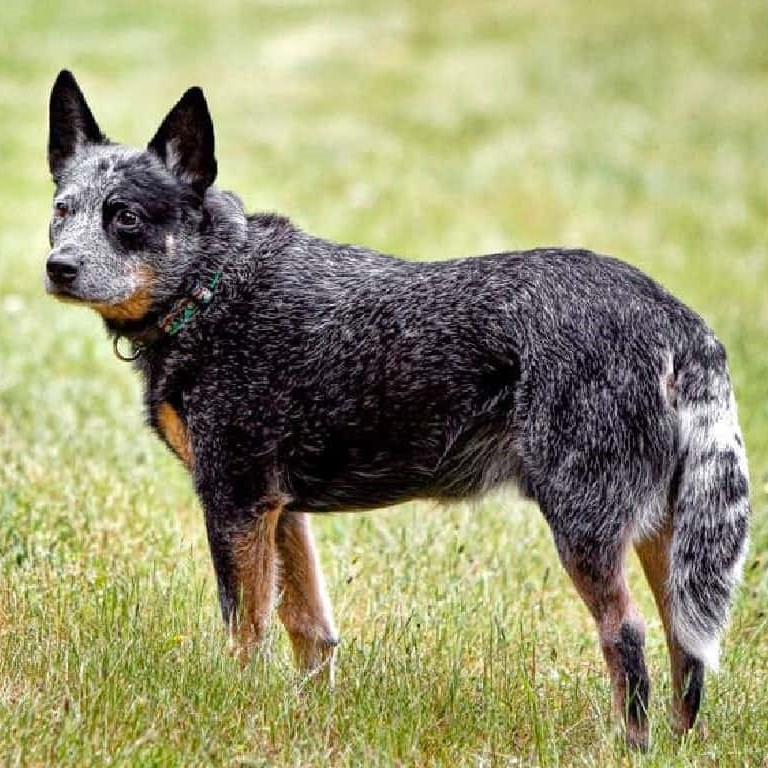 Added by Rei
Class

Color

Common Name

Description

Kingdom

Photo Source

Title

Type

Unique
Viewing Sample # 678
Upload To Gallery
Please login with your ACDB account to upload!
Related