Type
Dog
Mammals
Color
Black
Brown
Airedale Terrier
The Airedale was developed around 1850 by cross-breeding the English Black and Tan Terrier (now extinct) with the Otterhound. From the former, it inherited excellent hearing and eyesight. To the latter it owes its keen nose, its strength, and its prowess as a swimmer.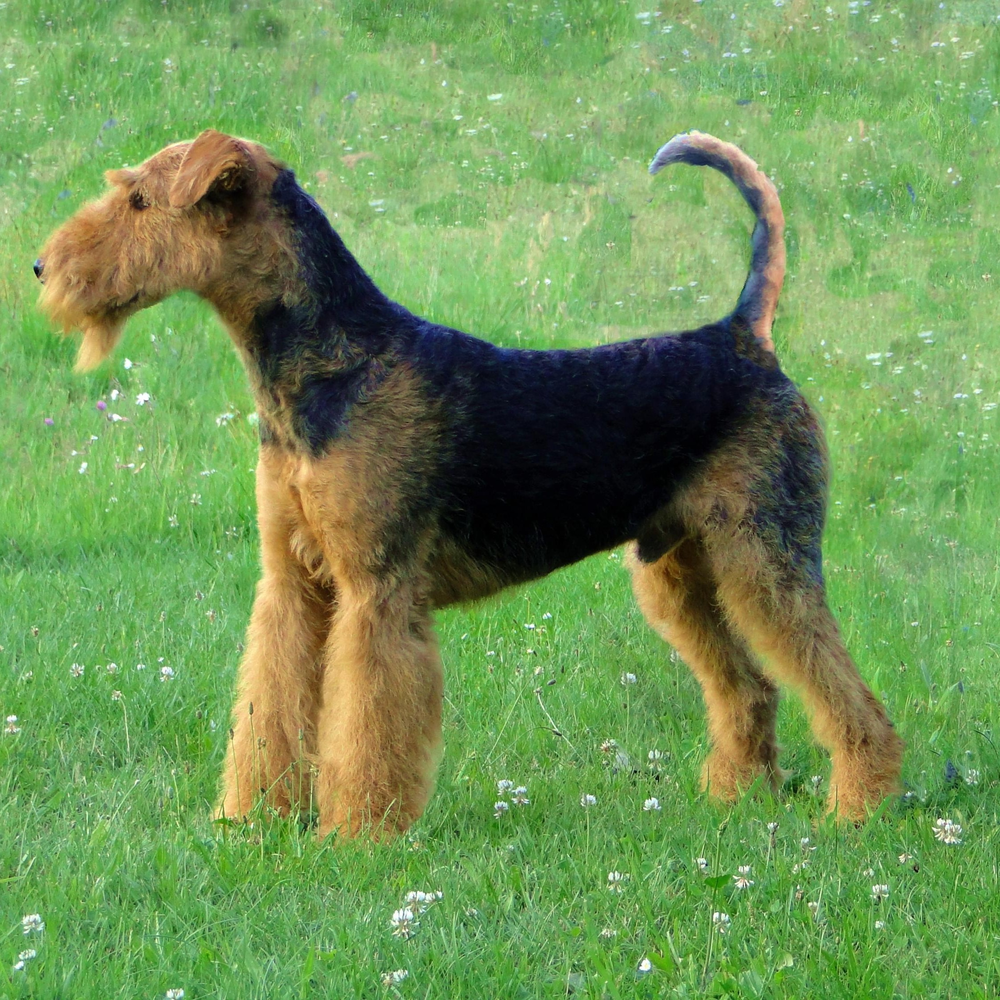 Added by Rei
Body

Coat

Color

Color Characteristics

Description

Ears

Eyes

Faults

Feet

Forequarters

General appearance

Head

Height

Hindquarters

Neck

Photo Source

Tail

Title

Type

Unique

Weight
Viewing Sample # 675
Upload To Gallery
Please login with your ACDB account to upload!
Related