Type
Mammals
Color
all colors
Brown
Gray
White
Kingdom
Animalia
Phylum
Chordata
Class
Mammalia
Order
Carnivora
Family
Felidae
Genus
Felis
Size
Around 20cm
Scottish Fold
With their round faces, large eyes, and droopy ears, Scottish Fold cats can make anyone melt with their innocent-looking face. Hailing from Scotland, this breed is not only cute, but also very docile and timid, making them good lap cats. Because of their folded ears, they may need extra grooming and develop some health issues.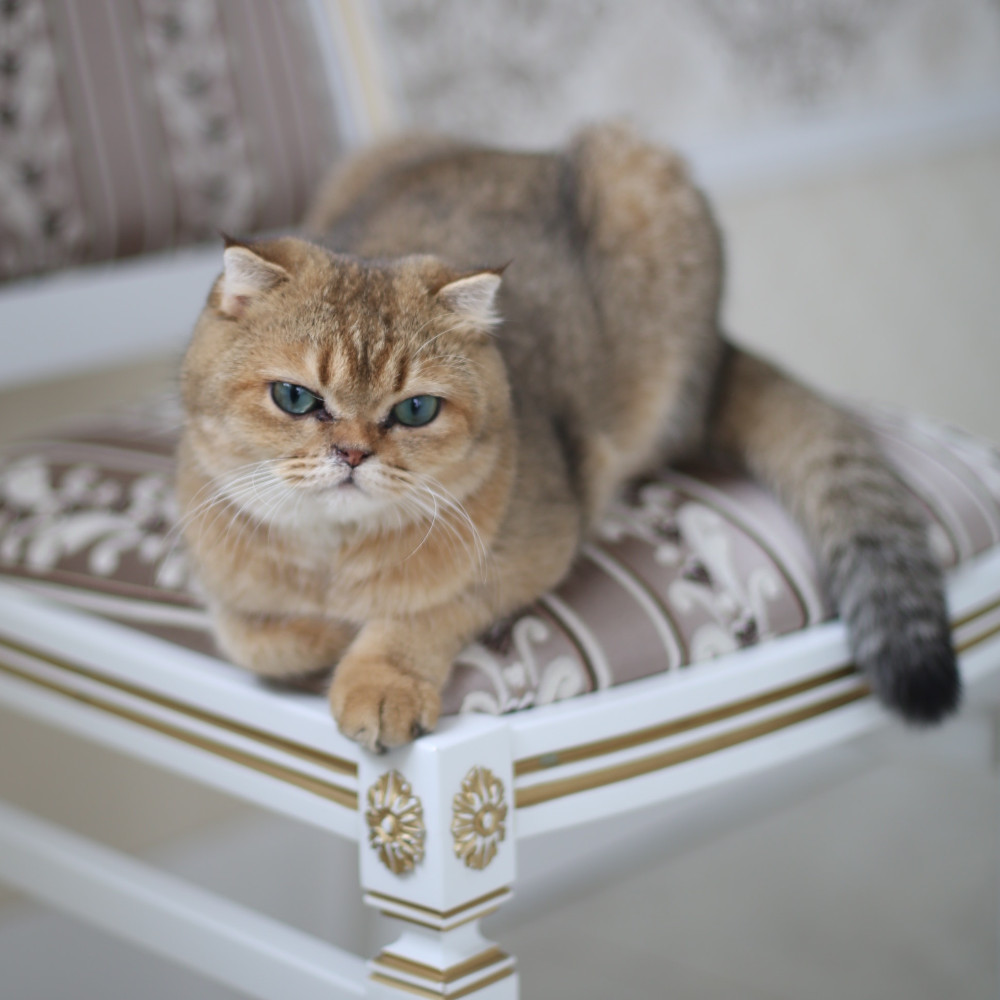 Added by RinaK
Class

Color

Description

Family

Genus

Kingdom

Order

Photo Source

Phylum

Size

Title

Type

Unique
Viewing Sample # 707
Upload To Gallery
Please login with your ACDB account to upload!
Related