Type
Mammals
Color
Pink
Kingdom
Animalia
Phylum
Chordata
Class
Mammalia
Order
Carnivora
Family
Felidae
Genus
Felis
Sphynx
With their big eyes, large ears and lack of hair, this unique cat can bring the aversion of some people. Sphynx cats exist due to a mutation in their gene, with all cats having alopecia. This breed tend to be very cuddly, and due to their lack of hair to keep warmth, they're very receptive to pet clothing. Although playful, they can be very clumsy.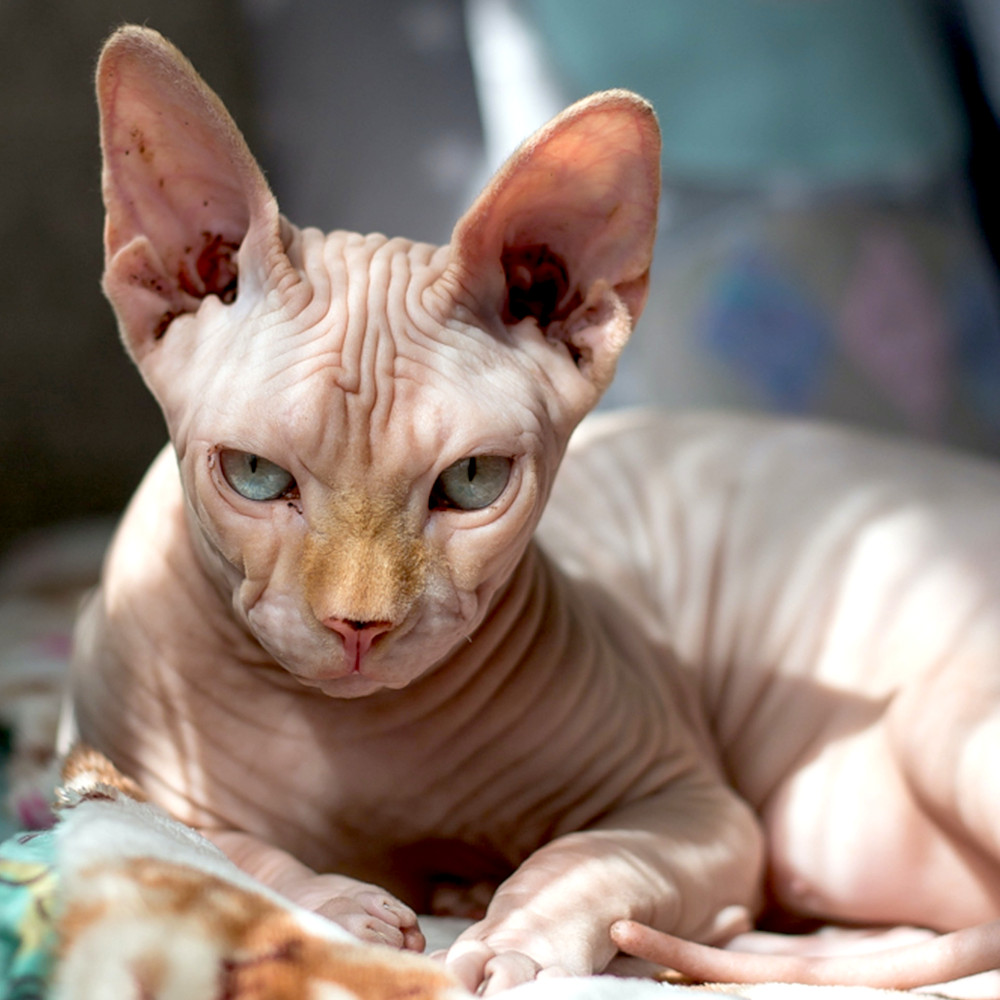 Added by RinaK
Class

Color

Description

Family

Genus

Kingdom

Order

Photo Source

Phylum

Title

Type

Unique
Viewing Sample # 688
Upload To Gallery
Please login with your ACDB account to upload!
Related